Online Auction - Fire Engine 3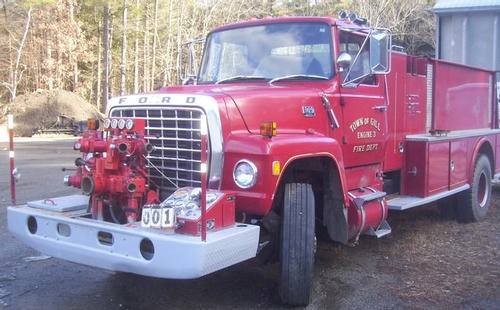 The Town of Gill invites online bids through Auctions International for the sale of surplus equipment: 1979 Ford Louisville F909 Chassis with 1980 Moody Tanker/Pumper Body. The item may be viewed at the Fire Department, 196A Main Road. To schedule an appointment, contact Gene Beaubien at 413-863-8955. All equipment is sold "AS IS, WHERE IS" with no warranty, including merchantability or suitability for any particular purpose.
Bids are only accepted online through www.auctionsinternational.com. See bid website for information, photos, and bidding instructions. Online bids will be accepted until Sunday, February 2, 2020, see bid website for exact times. The Town of Gill reserves the right to cancel this auction, reject any or all bids, waive technicalities, and make awards in the best interest of the Town.
View the auction page here: https://www.auctionsinternational.com/auction/20398/item/124059
Posted: to General News on Wed, Jan 8, 2020
Updated: Fri, Jan 17, 2020