Gillbilly T-shirts - back for the holidays!
Now available in navy blue & hunter green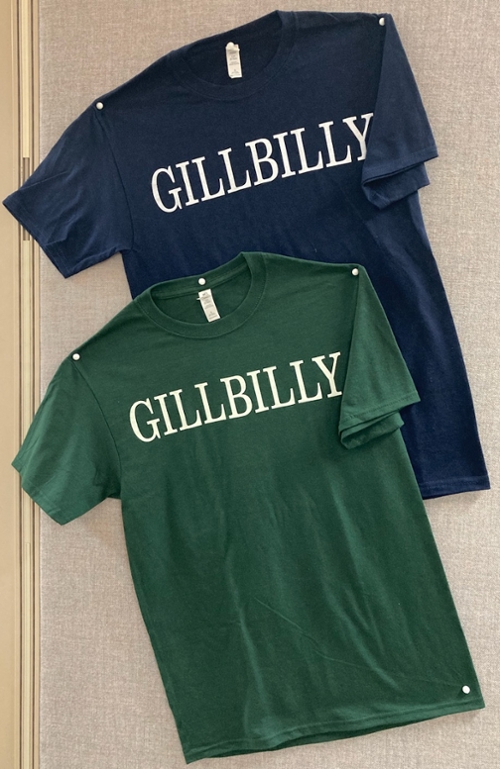 Can't find what you're looking for? Is Amazon on backorder until February? We have the perfect Gill-themed gift, and we have them right now.
"Gillbilly" t-shirts are available at Town Hall for $15 each, in the original navy blue and the new hunter green as well. All sizes - S, M, L, XL, 2XL, and 3XL are currently available. Proceeds go to the Agricultural Commission.
Posted: to General News on Tue, Nov 23, 2021
Updated: Tue, Nov 23, 2021